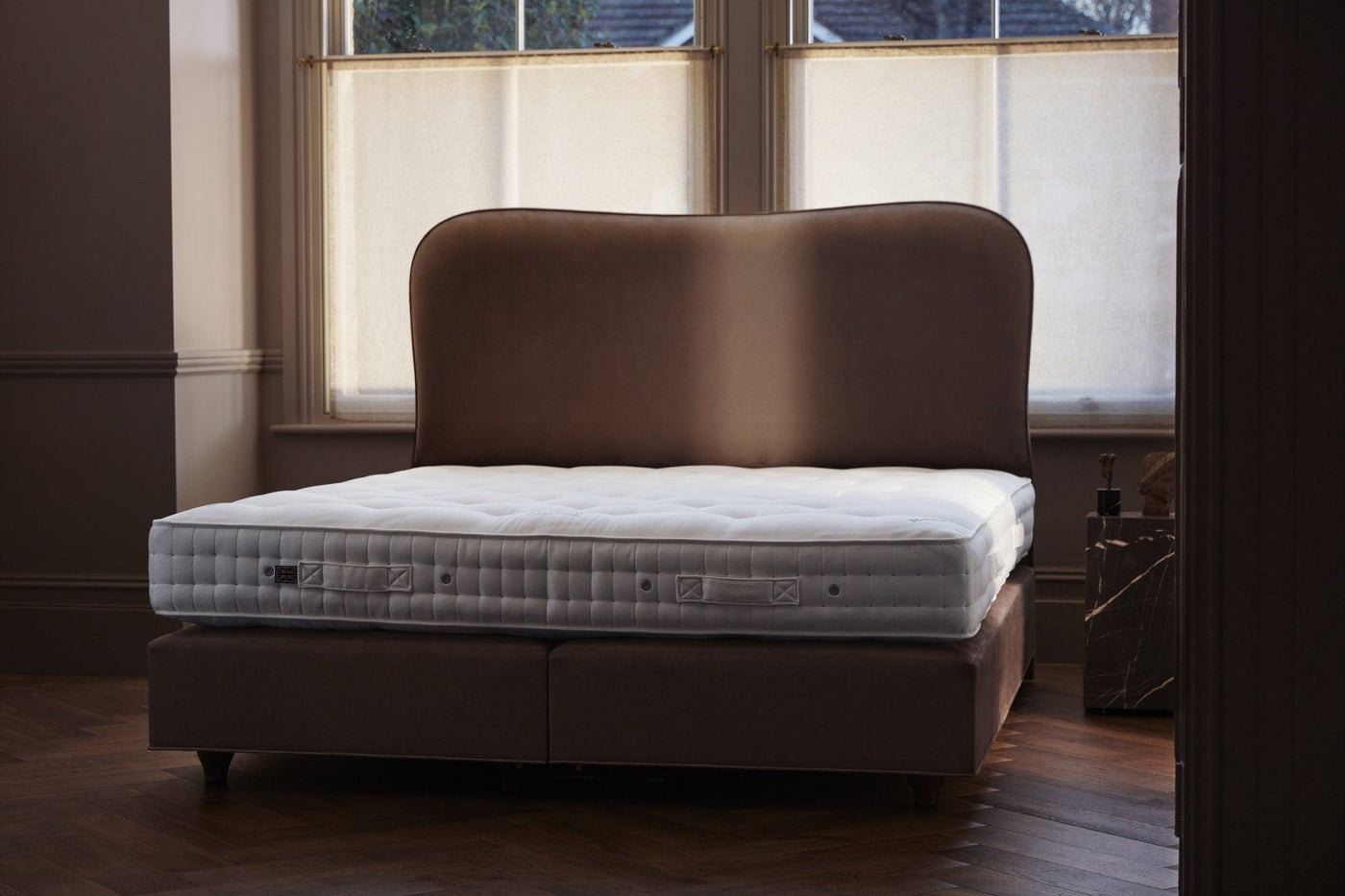 Original Collection
Vispring Devonshire
An all wool model by Vispring, the Devonshire Mattress is the perfect choice for softness with underlying support so the body is perfectly supported and cradled with comfort. Featuring the renowned craftsmanship associated with Vispring, each Devonshire Mattress is handmade to order in the size and tension of your choice and comes with a 30 year guarantee.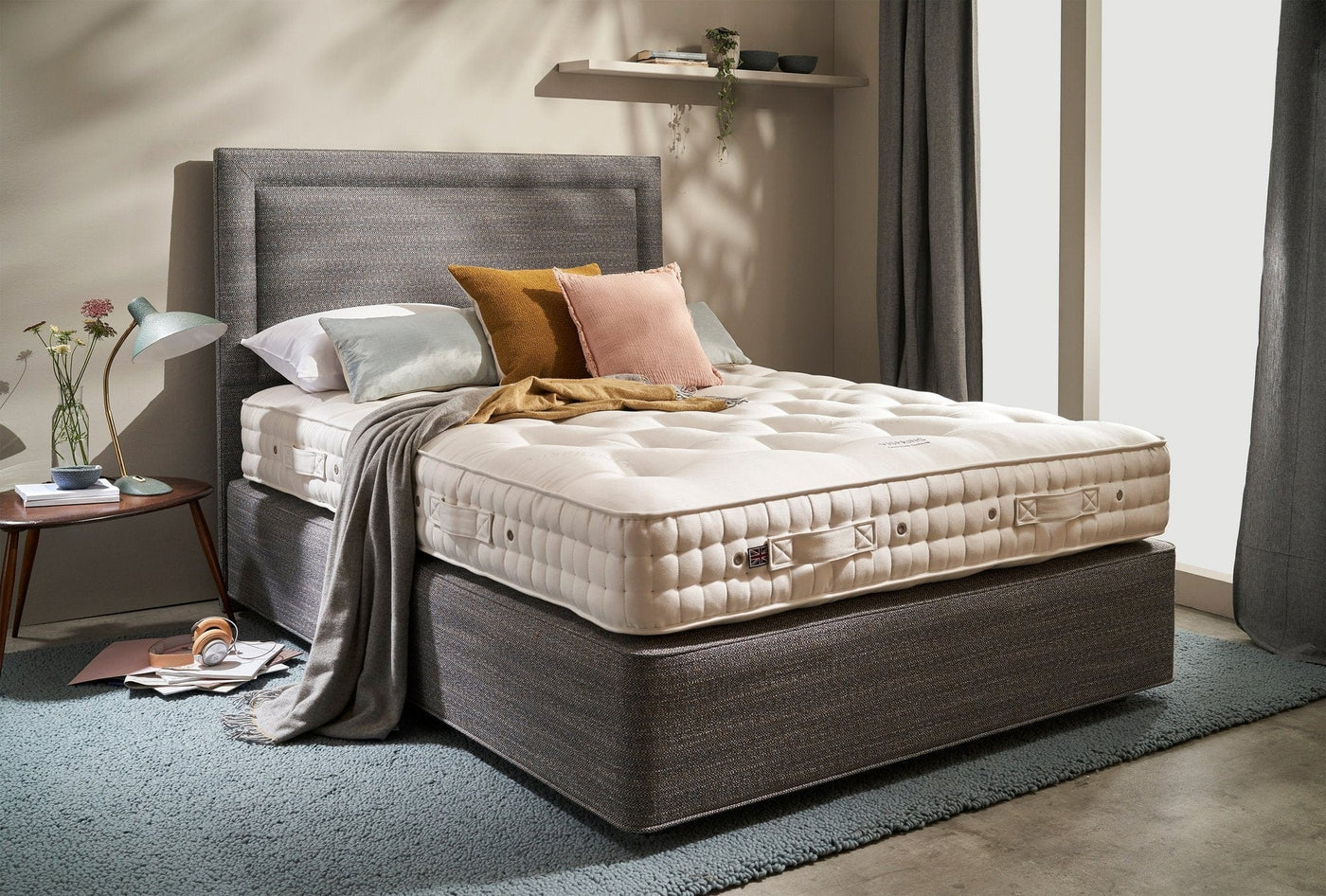 Original Collection
Vispring Coronet
Vispring Coronet Mattress is pure wellness cloaked in comfort. More than fifteen hundred six-coil springs work in harmony to provide unparalleled back support, while an expert blend of Platinum certified British wool and cotton keep you warm in the winter and cool in the summer.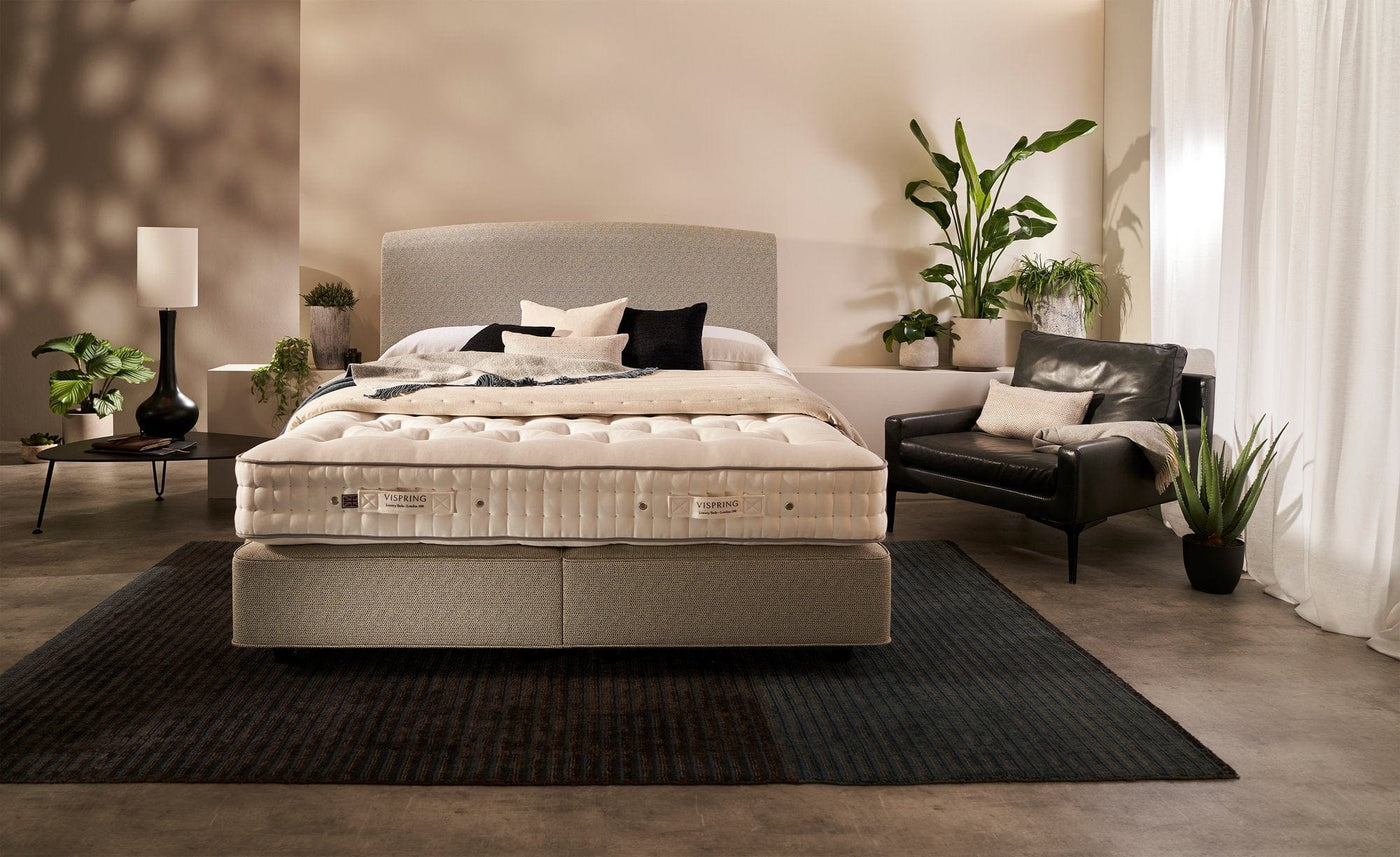 Classic Collection
Vispring Oxford
The Oxford will be filled with exclusive natural fillings to include Platinum Certified British fleece wool, cotton and horsehair. The premium wool fillings provide optimum ventilation as these breathable fibers helps regulate body temperature, ensuring a healthy night's sleep.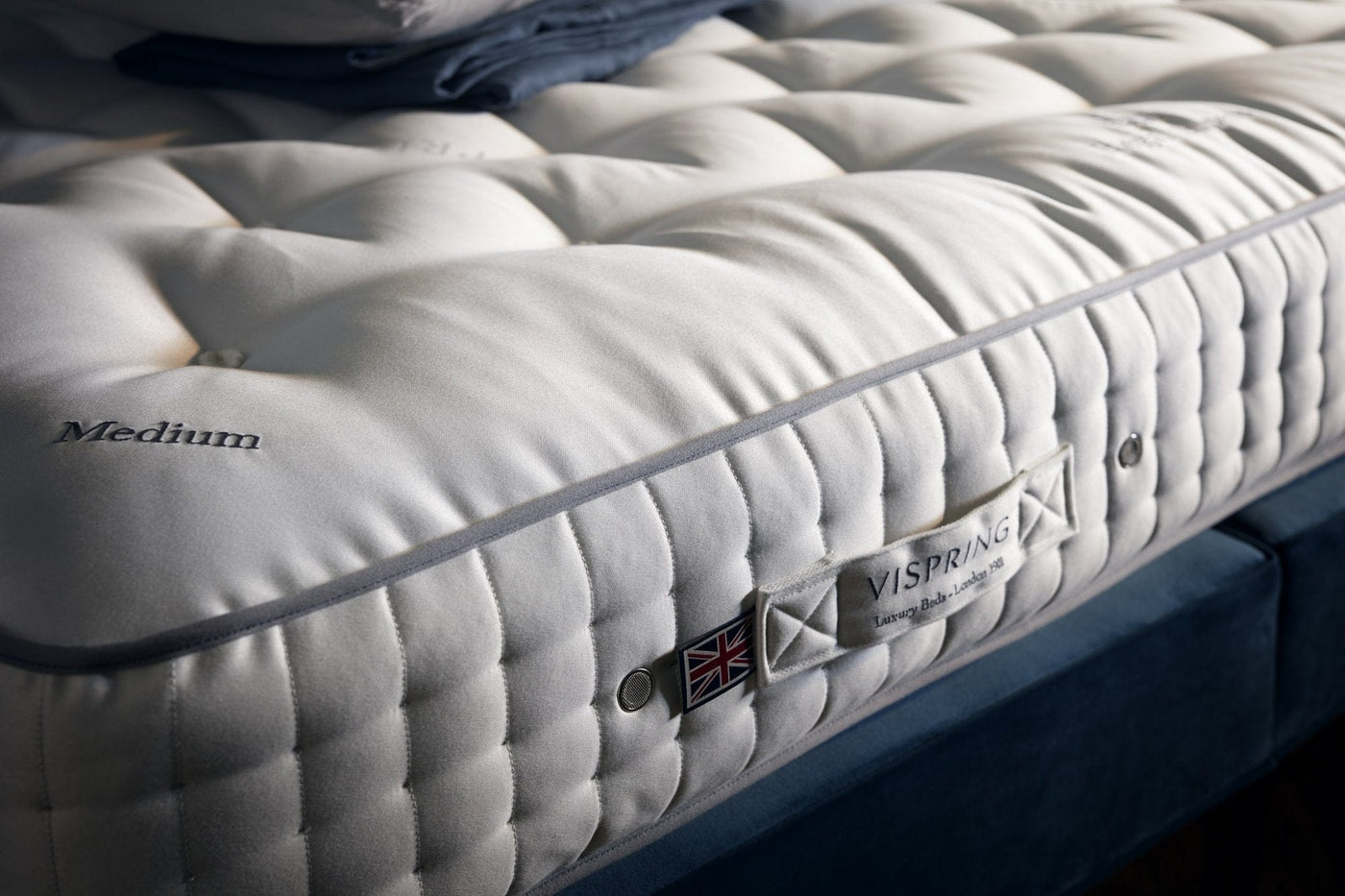 Classic Collection
Vispring Regal Superb
The VI Spring Regal Superb bed has 1720 special pocket springs. Each vanadium wire spring is individually sewn into cotton calico pockets, placed into a honeycomb nested unit, then sandwiched between thick luxurious layers of platinum certified British fleece wool and cotton. The mattress is then finished with the finest quality ticking, hand tufted, and with 3 rows of hand side stitching.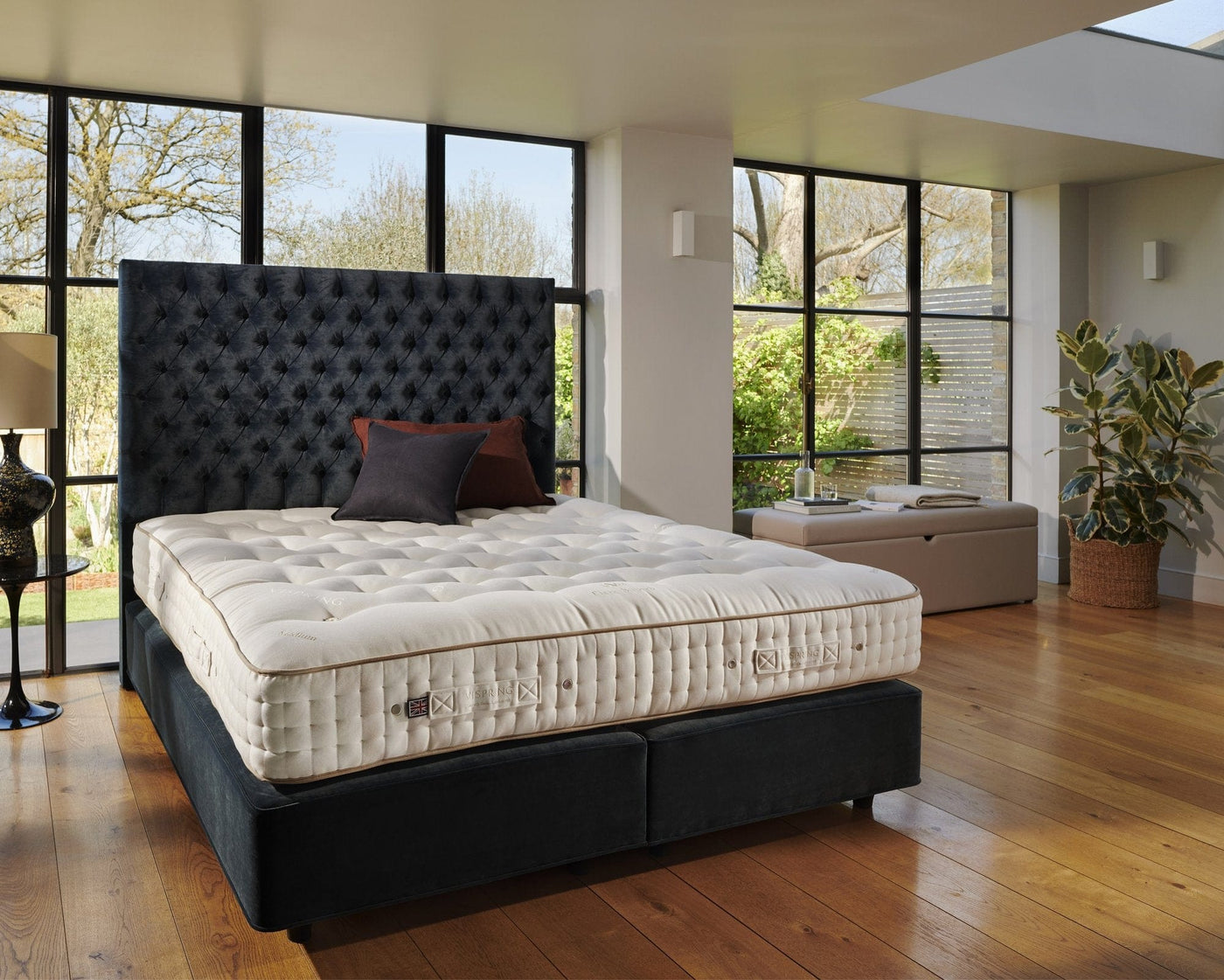 Luxe Collection
Vispring Tiara Superb
The Vispring Tiara Superb luxury mattress is pure restorative support, with satisfying deep upholstery producing an exquisitely voluptuous sensation. You'll sleep like royalty on the Vispring Tiara Superb with pure, premium natural fibers of Platinum Certified Shetland wool, organic cotton, and horsetail hair, layered over two layers of Vispring's hand-nested calico pocket springs made from virgin Vanadium steel.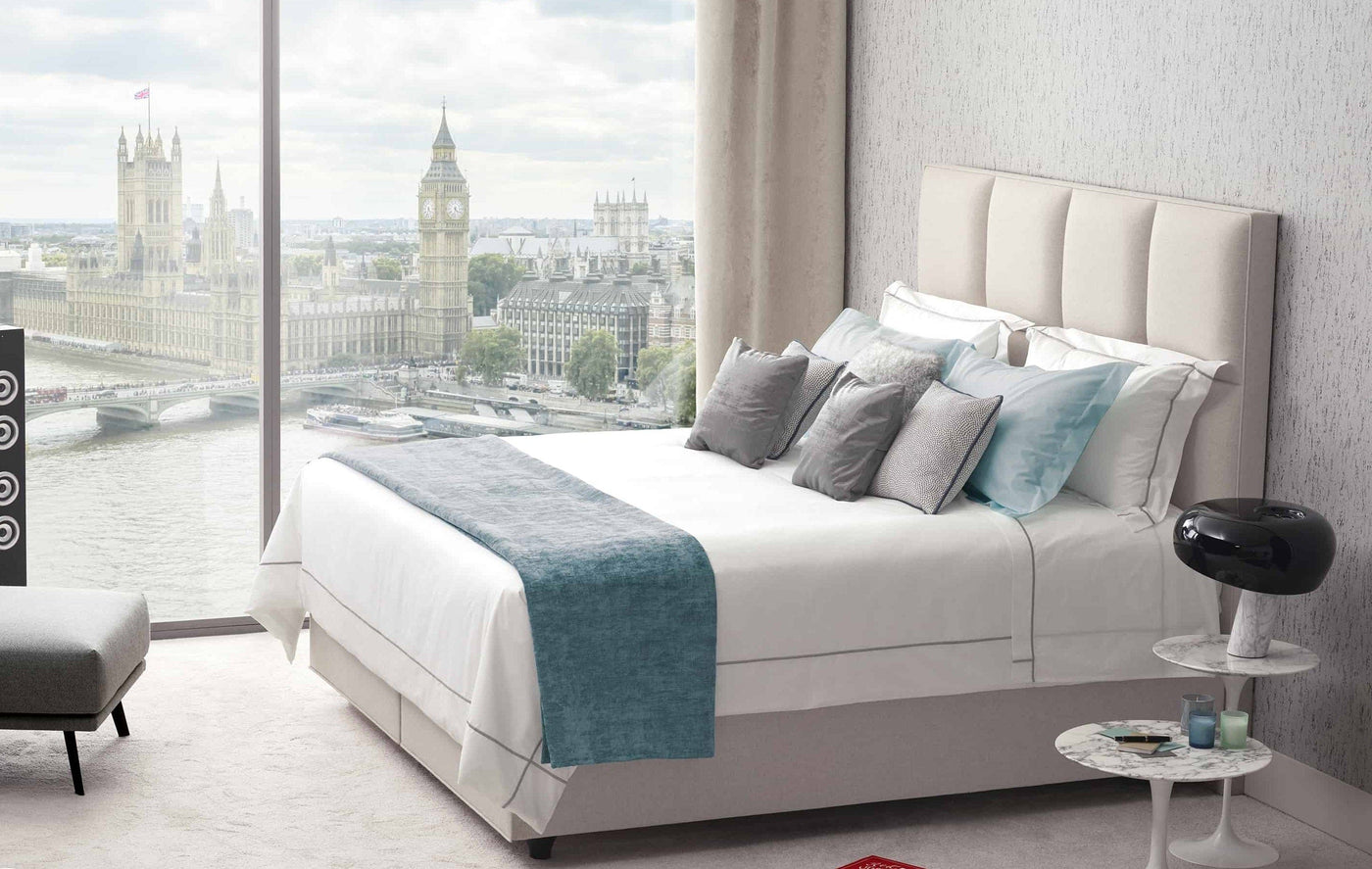 Luxe Collection
Vispring Sublime Superb
The Sublime Superb is made with the finest natural fillings – real Shetland Isle and British fleece wool, horsetail, silk and mohair – provide the softest covering for thousands of Vi-Spring's unique springs, hand-laid in a double layer for the utmost comfort and support.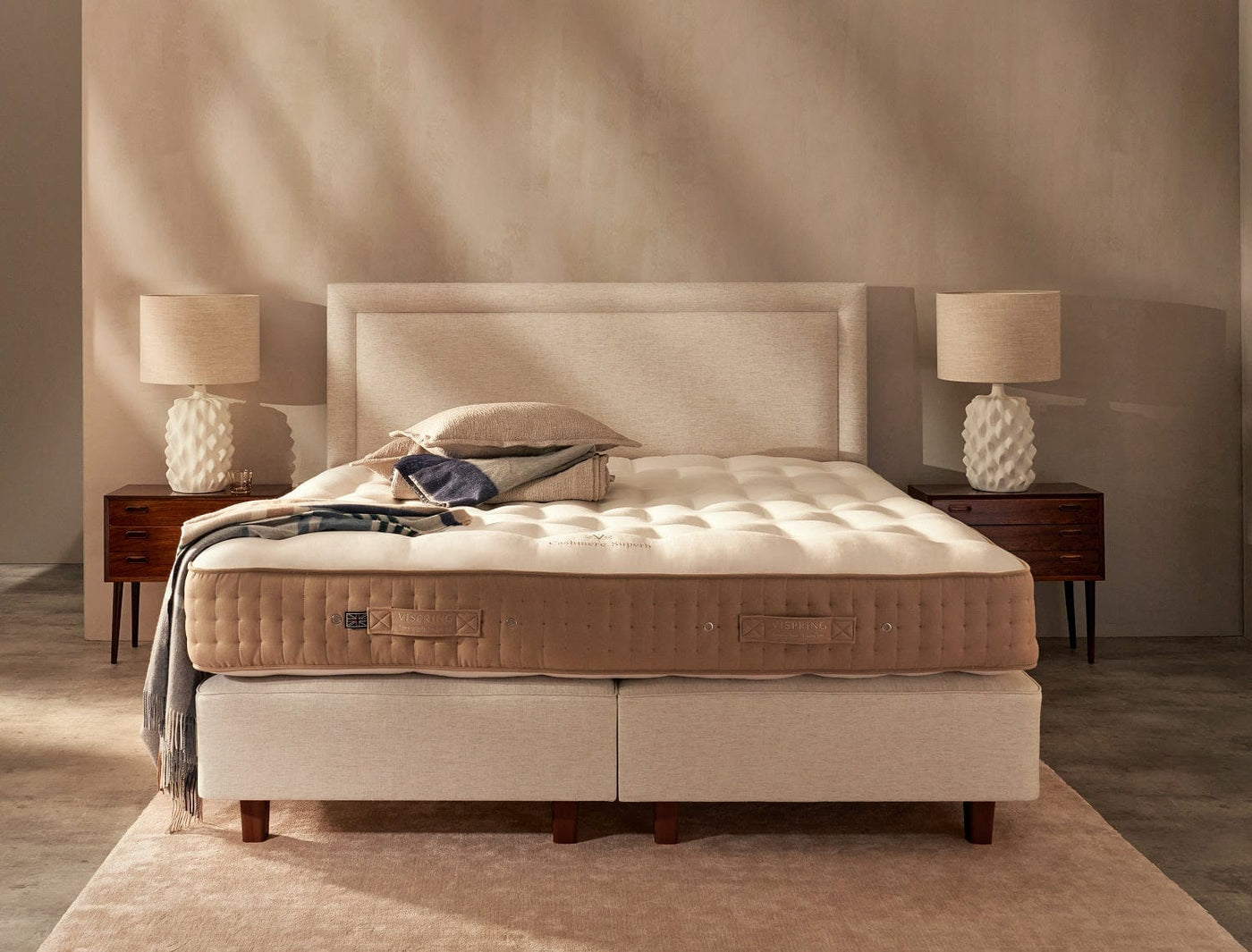 Luxe Collection
Vispring Cashmere Superb
As the name suggests, the Cashmere Superb is filled with rich amounts of luxurious Cashmere, blended with natural materials like silk, wool, cotton and horsetail; it provides ultimate softness and support, resulting in a superior sleep surface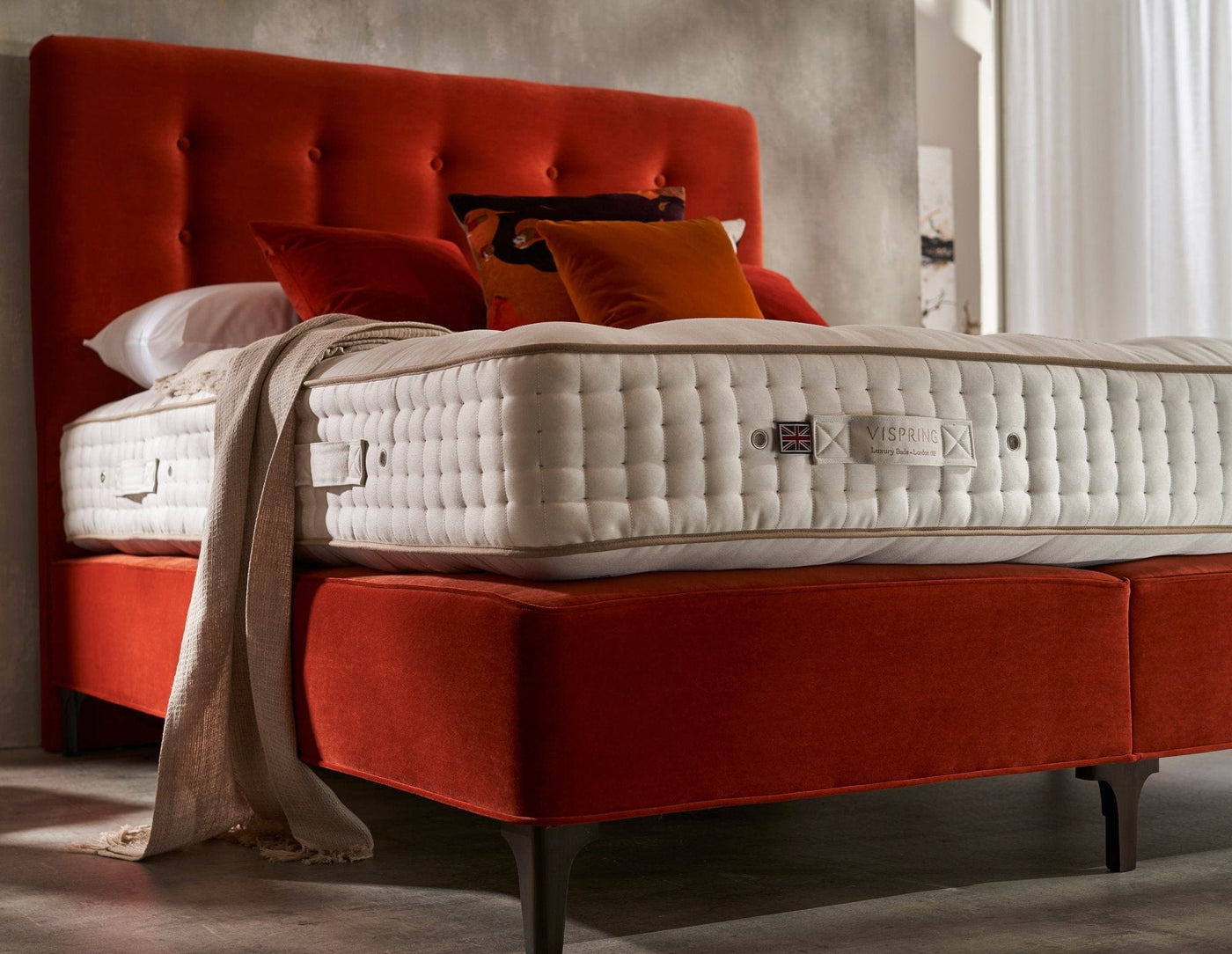 Luxe Collection
Vispring Signatory Superb
If you want one of the most luxurious mattresses available today, the handmade Vispring Signatory Superb may be the mattress for you. This exceptional mattress is handmade with a custom-tailored innerspring system using some of the finest natural and comfortable materials.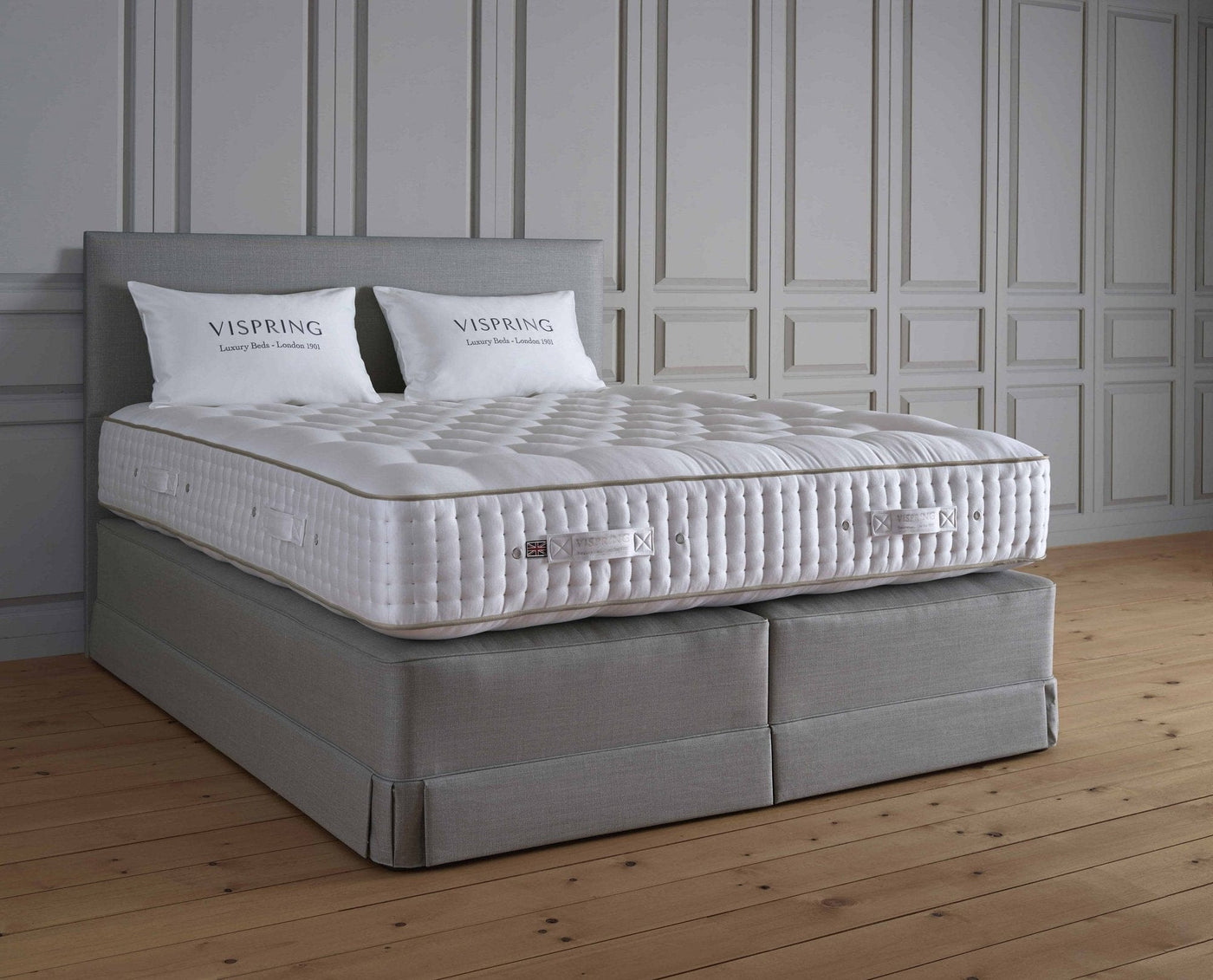 Luxe Collection
Vispring Masterpiece Superb
The Masterpiece Superb combines outstanding support with the exquisite softness provided by a blend of the rarest and most exclusive fibers. Its three layers of springs – retained by five rows of genuine hand side-stitching – offer a responsiveness that is second to none.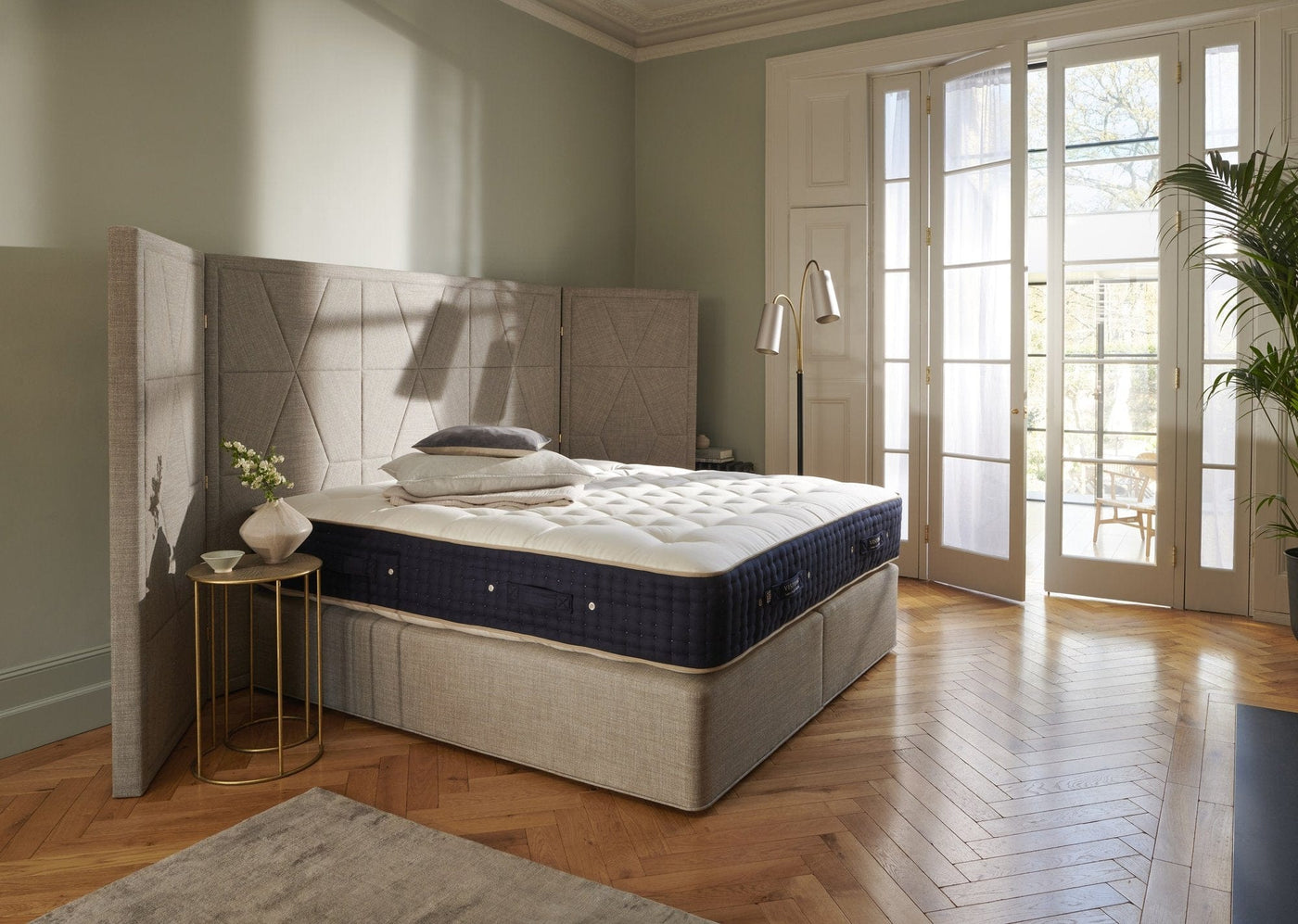 Luxe Collection
Vispring Diamond Majesty
We proudly present the brand new Diamond Majesty mattress from Vispring – a renowned British heritage brand and home of bespoke luxury beds and mattresses. The most luxurious mattress in the collection, the Diamond Majesty was created using unrivalled expertise in mattress-making, with a unique combination of vanadium pocket springs and sumptuous fillings to provide the ultimate sleep experience.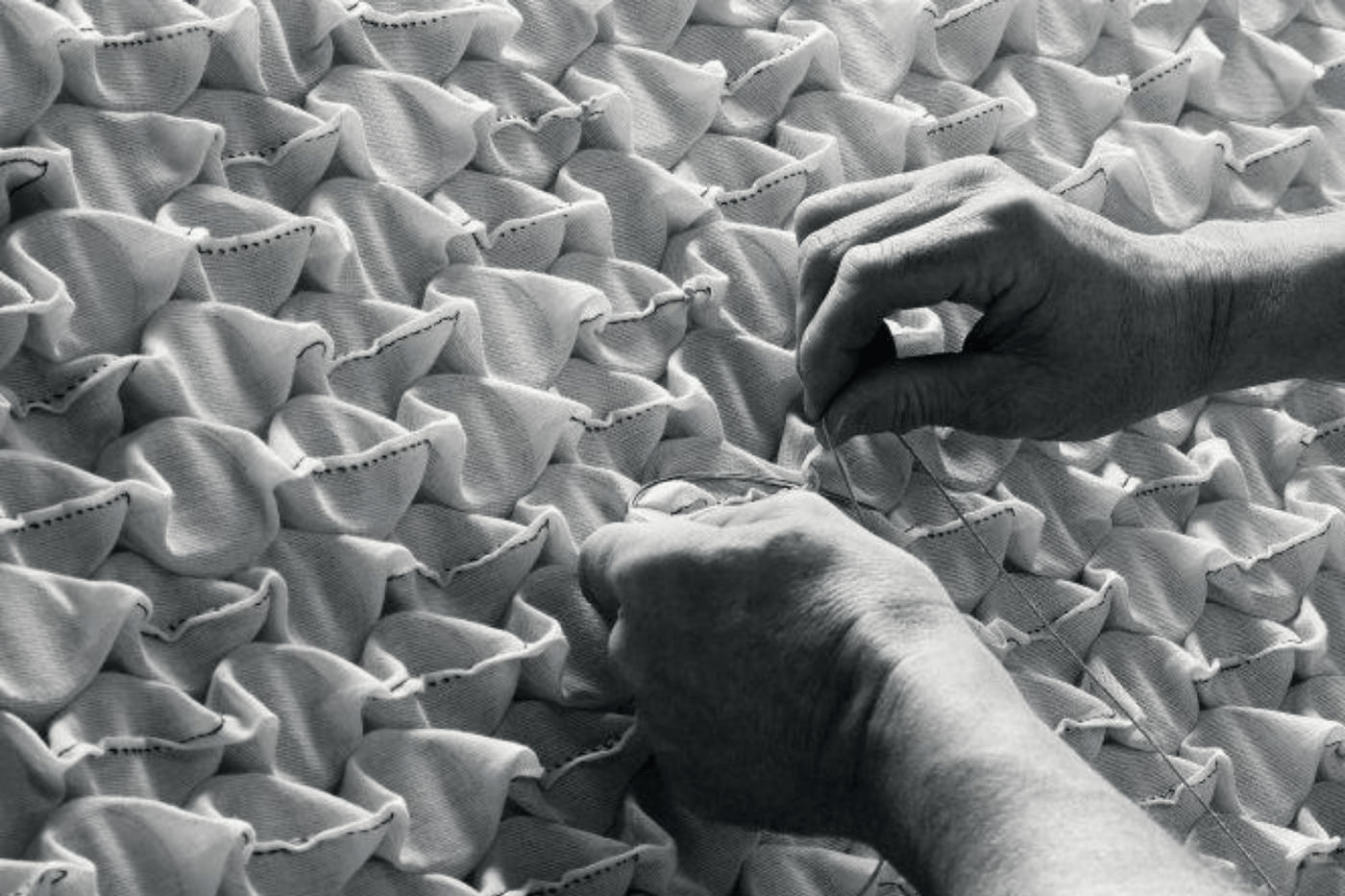 Learn More About
Vispring Luxury Mattresses