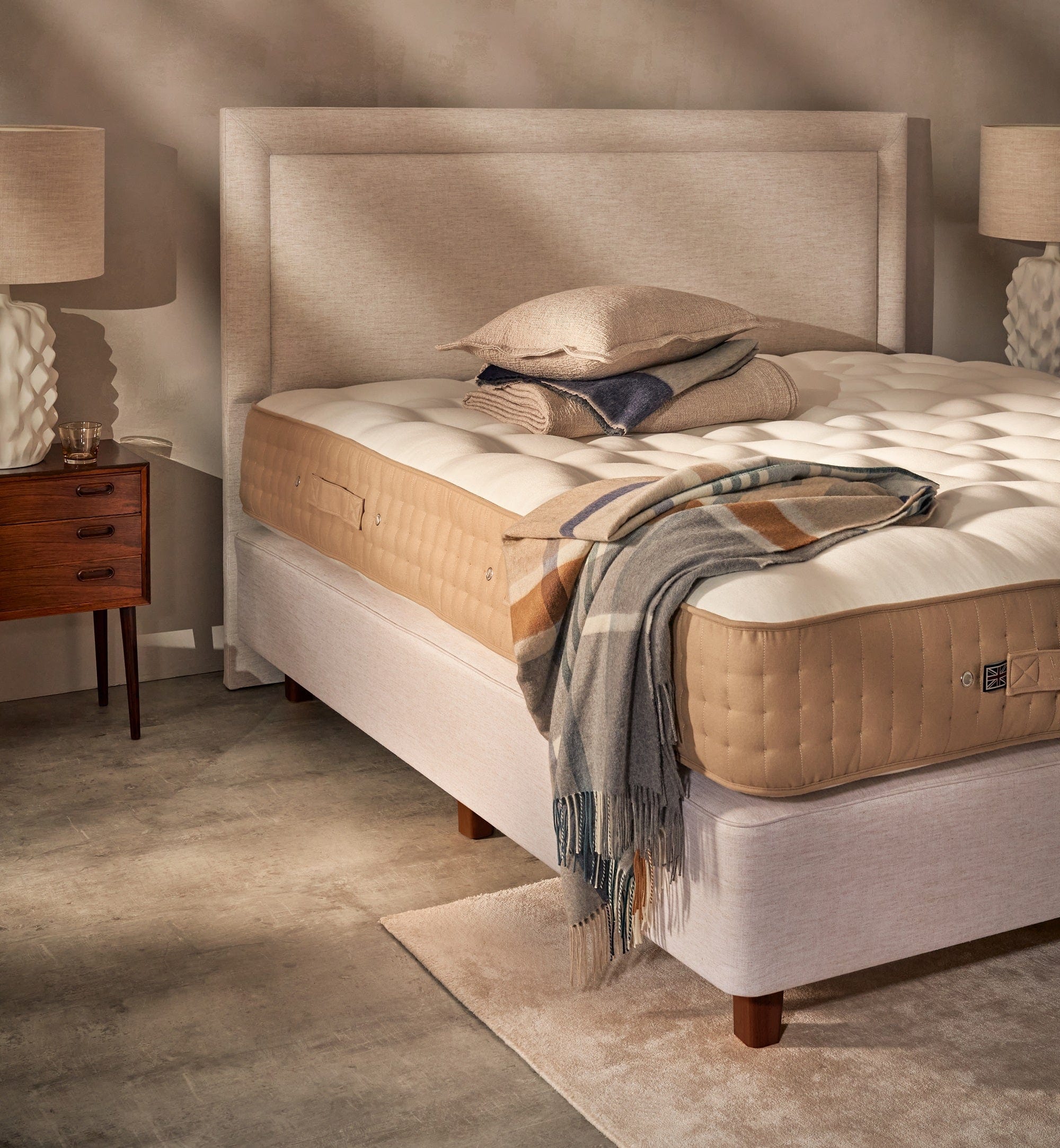 Vispring
Cashmere Superb
As the name suggests, the Cashmere Superb is filled with rich amounts of luxurious Cashmere,
blended with natural materials like silk, wool, cotton and horsetail; it provides ultimate softness and support, resulting in a superior sleep surface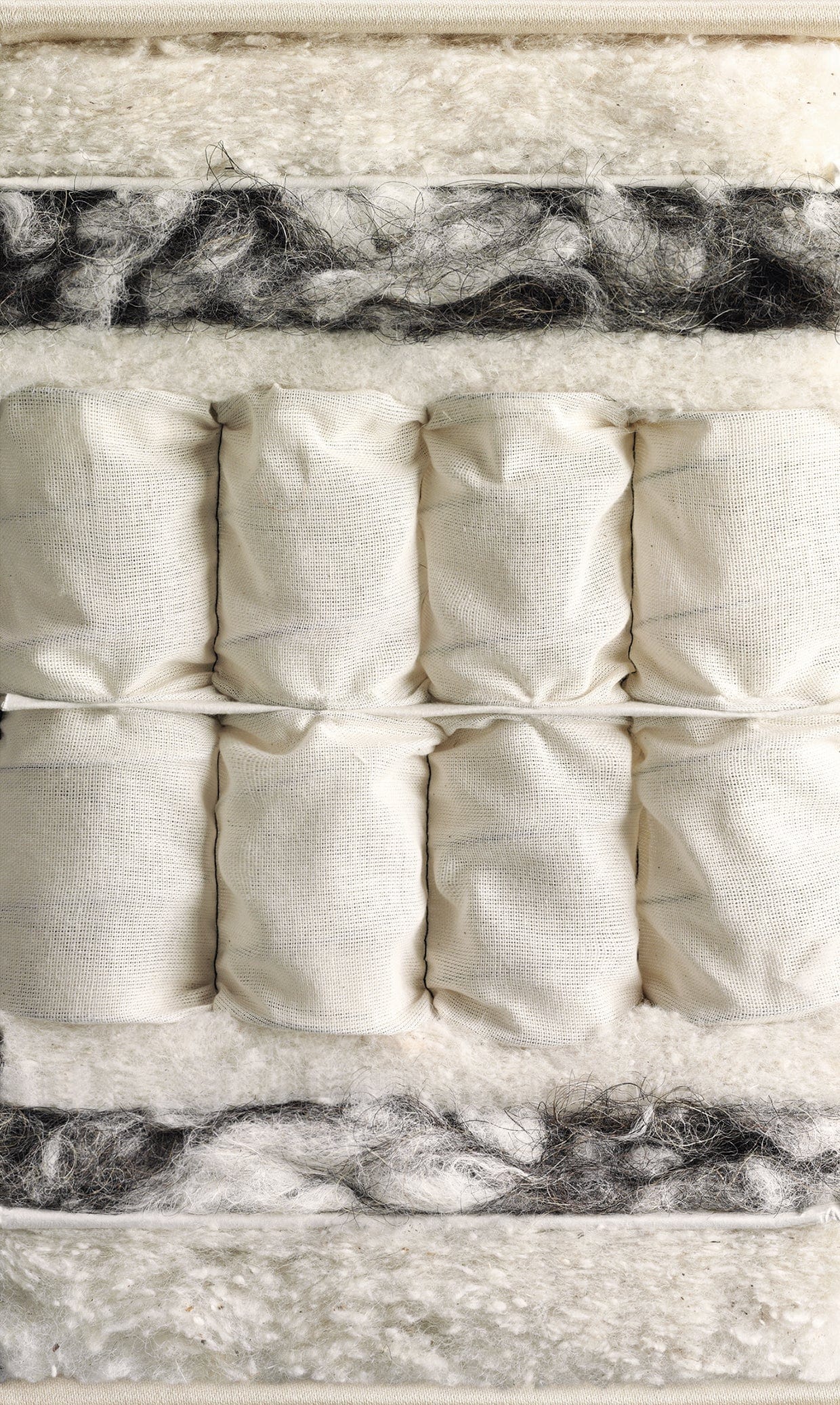 Cashmere Superb
TECHNOLOGY
As the name suggests, the Cashmere Superb is filled with rich amounts of luxurious Cashmere, blended with natural materials like silk, wool, cotton and horsetail; it provides ultimate softness and support, resulting in a superior sleep surface. The Cashmere Superb blends traditional Vispring craftsmanship with a softly contemporary
aesthetic, accented by a luxurious beige merino wool and cashmere border.

Cashmere is one of the most expensive, exclusive and desirable fibers in the world. This long, silky filament is eight times warmer than sheep's wool but significantly lighter. Our supplier is a member of the Sustainable Fiber Alliance (SFA), which promotes and oversees sustainability and animal
welfare within the cashmere industry.

Finest quality ticking. Hand-tied woolen tufts and twine.
Two layer hand-nested calico pocket spring construction. Spring tension: Soft, Medium, Firm, Extra Firm 2856 springs in a King size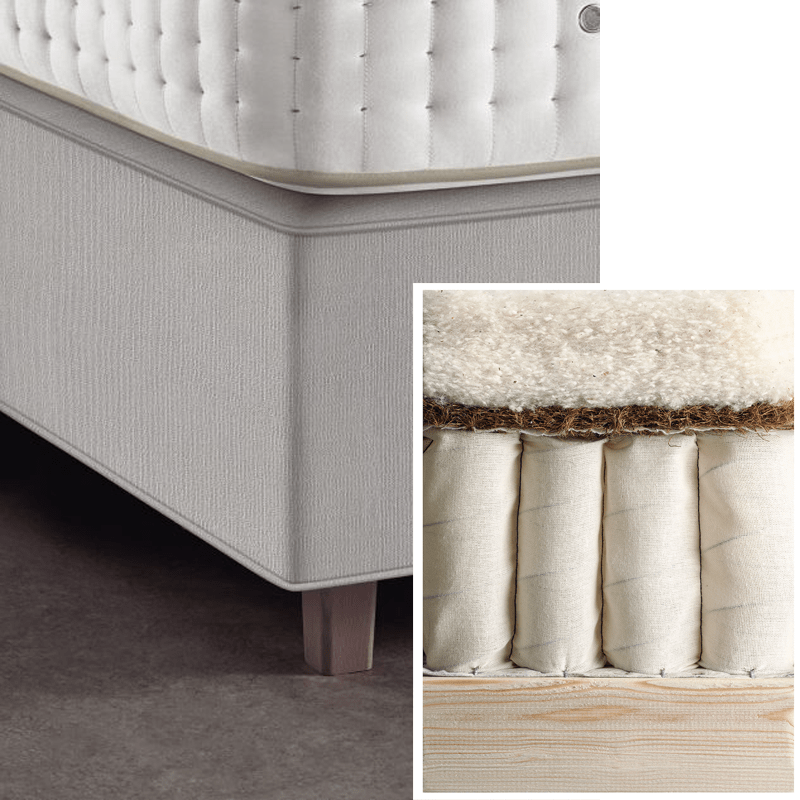 Perfectly paired with:
SOVEREIGN DIVAN
Built with a solid timber frame and a layer of pocket springs. On the outside, it's finished with coir, British wool and cotton.

Hand-nested pocket spring construction
1740 springs in a King size
Solid timber frame – FSC certified
Choice of high, low, shallow or drawer divan
Coir, blended British fleece wool and cotton
Finest quality ticking or upholstery fabric
REQUEST YOUR SPECIAL PRICING