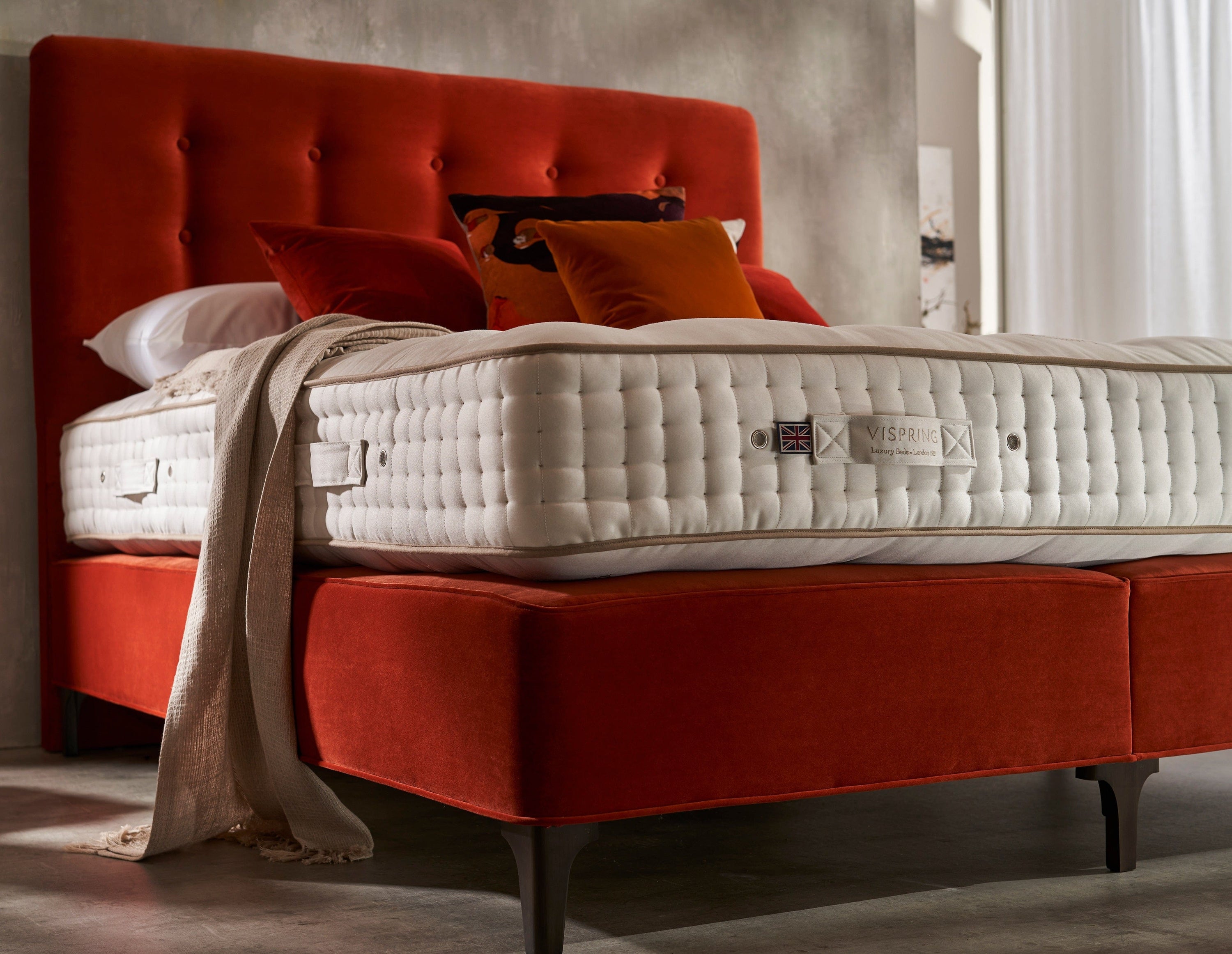 Vispring
SIGNATORY SUPERB
If you want one of the most luxurious mattresses available today, the handmade Vispring Signatory Superb may be the mattress for you. This exceptional mattress is handmade with a custom-tailored innerspring system using some of the finest natural and comfortable materials.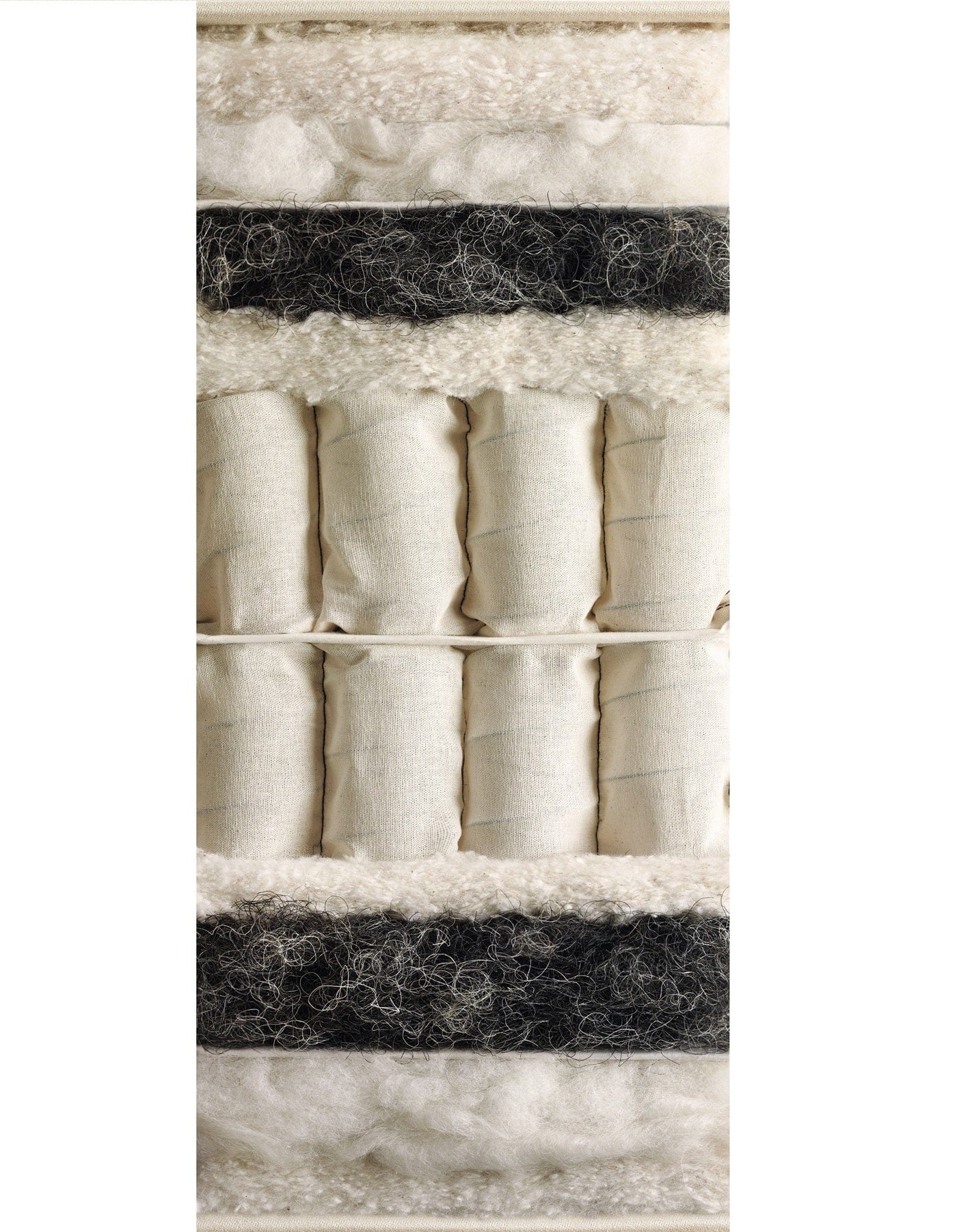 SIGNATORY SUPERB
TECHNOLOGY

Made exclusively from natural fillings: British fleece wool, hand-opened long-strand Austrian Moosburger® horsetail, hand-teased real Shetland wool blended with cashmere, blended real Shetland wool and organic cotton Finest quality ticking Hand-tied woolen tufts and twine

Finest quality ticking. Hand-tied woolen tufts and twine.
Two layer hand-nested calico pocket spring construction. Spring tension: Soft, Medium, Firm, Extra Firm 3296 springs in a King size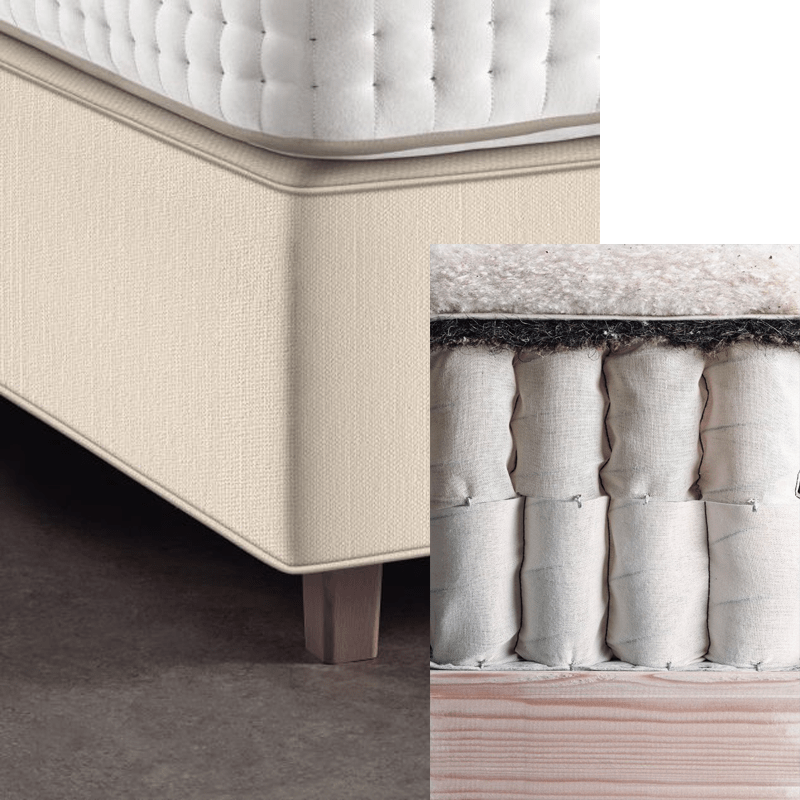 Perfectly paired with:
STATESMAN DIVAN
Featuring two layers of pocket springs, this is an incredibly luxurious foundation. It's finished with horsehair, wool and cotton.

Two layer hand-nested calico pocket spring construction
3480 springs in a King size
Solid timber frame – FSC certified
Choice of high and low divan profile
Long-strand horsehair, blended British fleece wool and cotton
Finest quality ticking or upholstery fabric
REQUEST YOUR SPECIAL PRICING