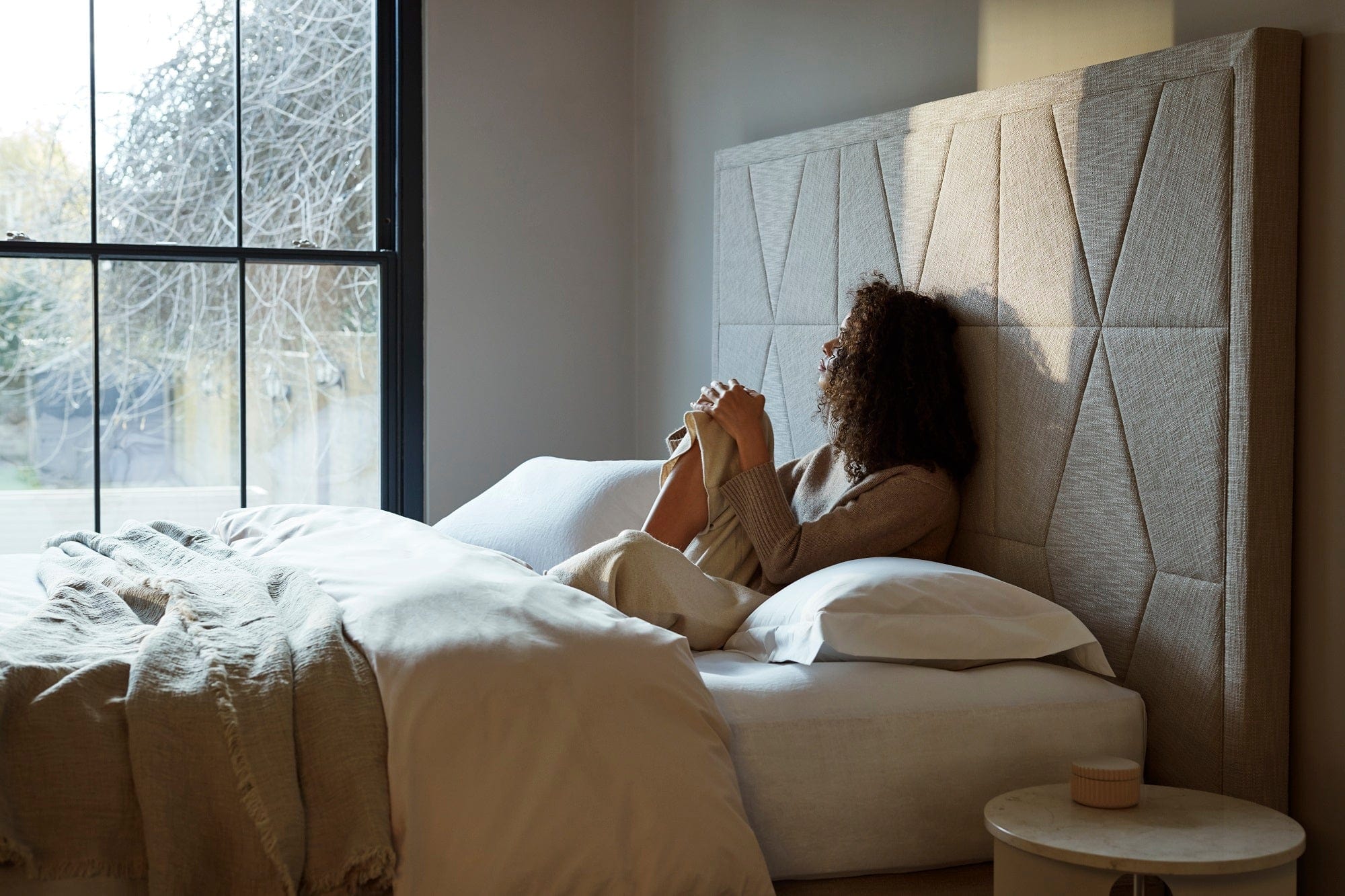 The Luxe Collection
THE ABSOLUTE FINEST
Cashmere, Tussiah silk, fine horsehair, alpaca, and bamboo – only the highest quality materials are used in these beds. Sourced from remote and unique places, then carefully finessed by our master bed makers – every fleece and fiber is feather-soft, downy and light. The end result is a collection of luxurious sleeping spaces that offer comfort like nothing else.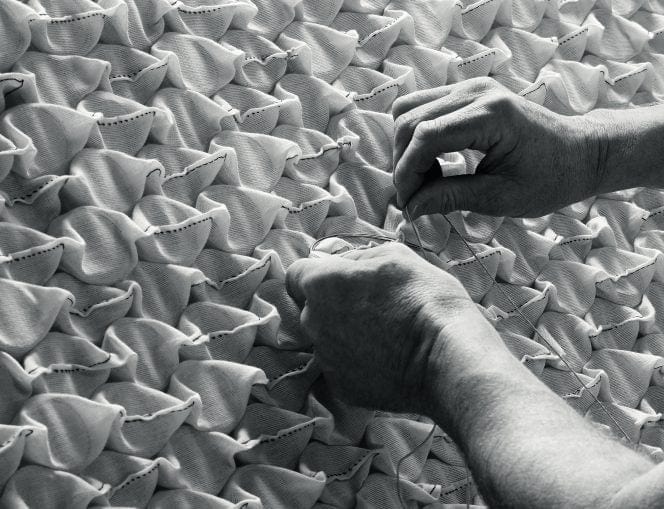 MADE FOR WEIGHTLESS SLEEP
For this collection, we introduce three layers of vanadium steel springs. But it's not for show – each layer works seamlessly with the one above or below to actively support you as you sleep. It's a sleeping system unlike anything else, creating a feeling of total weightlessness and offering an uninterrupted night's sleep.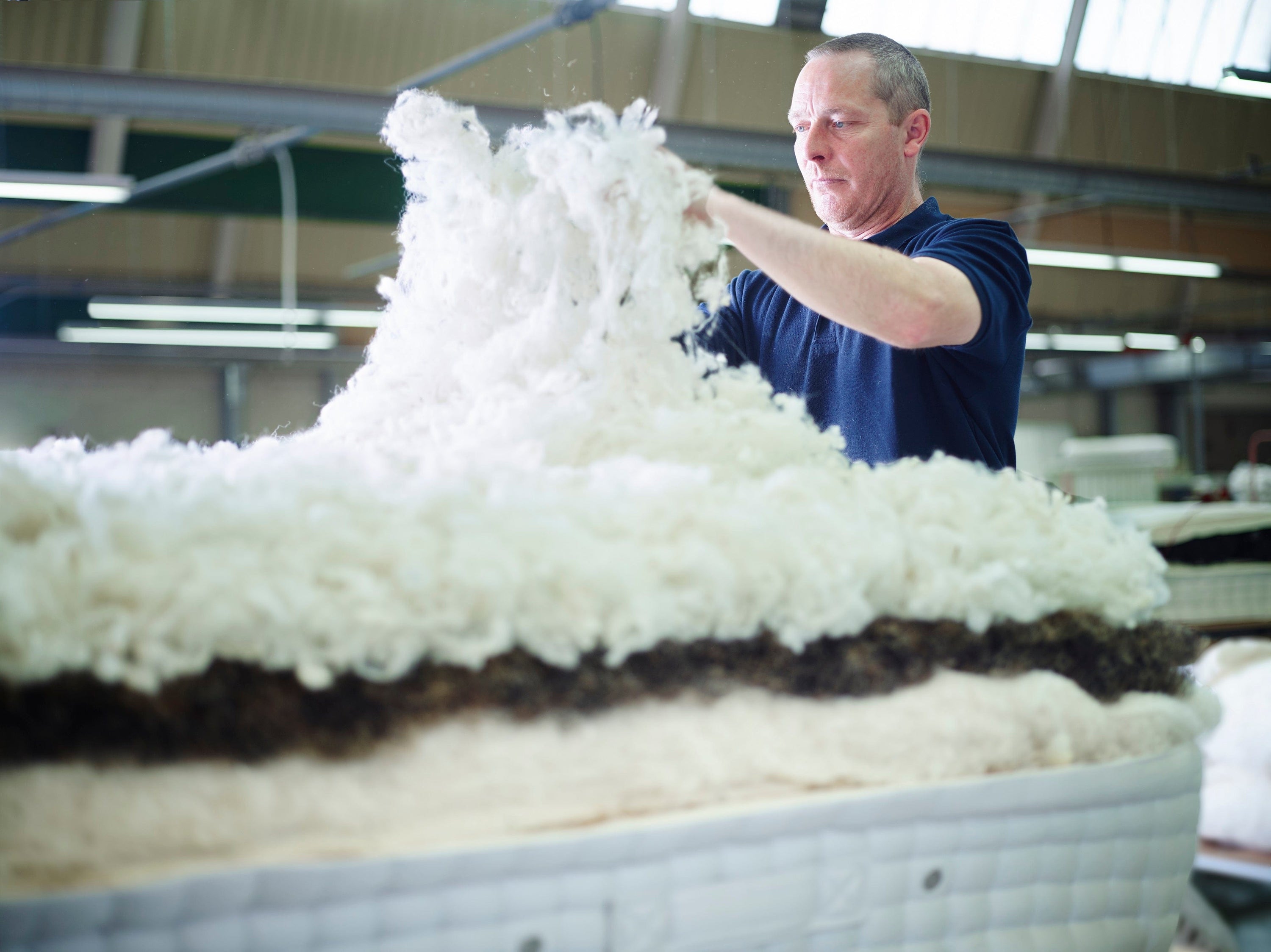 THE WORLD'S MOST PRECIOUS WOOL
Vispring master bed makers use a special material for their most luxurious designs – handfuls of royal alpaca wool. Found high up in the Peruvian Andes, this llama-like creature has the most sought-after wool in the world. Luxuriously soft, highly absorbent and an incredible insulator – we choose only the longest, most lustrous royal alpaca fibers for a selection of our beds.


BROWSE THE FULL COLLECTION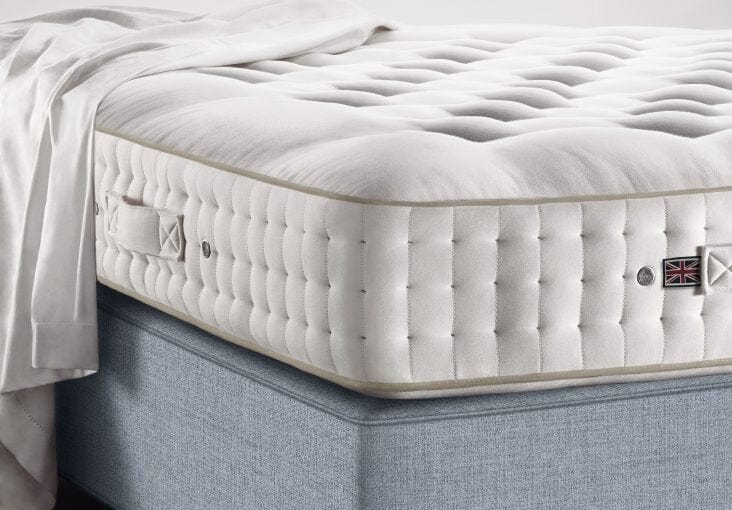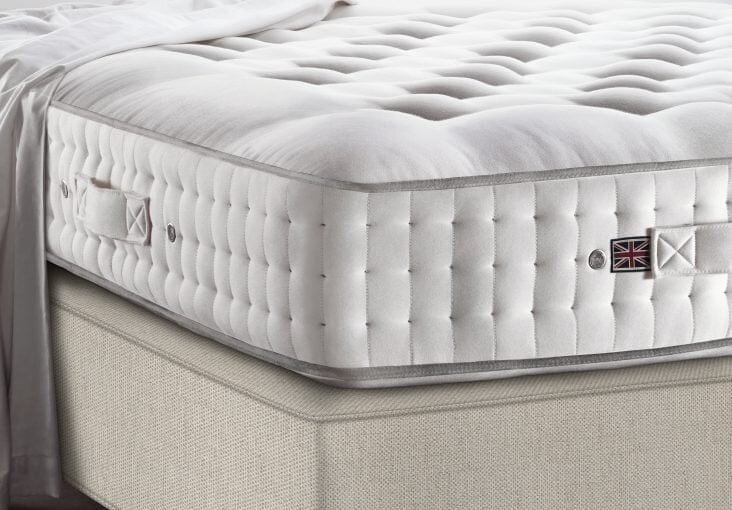 PARTNERS THE SOVEREIGN DIVAN
TIARA SUPERB
A distinctively traditional feeling Vispring, the Tiara Superb's deep upholstery produces an exquisitely voluptuous sensation. Pure natural materials of exceptional loft and softness result in a supremely adaptable mattress that is highly responsive to partners of differing stature.
PARTNERS THE SOVEREIGN DIVAN
SUBLIME SUPERB
The Sublime Superb offers a reassuringly traditional feel coupled with an extra note of luxury. Alongside the exceptional softness of its sophisticated blend of fillings, it incorporates a firmer sensation that will offer a relaxing combination of comfort and support to a wide range of body types.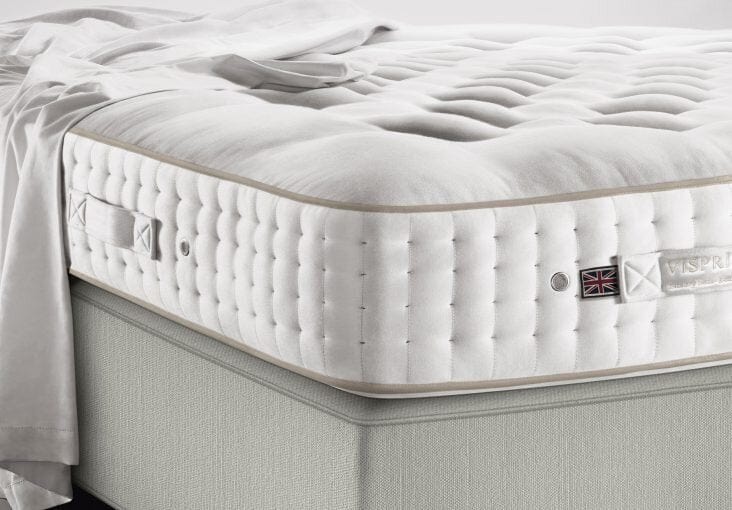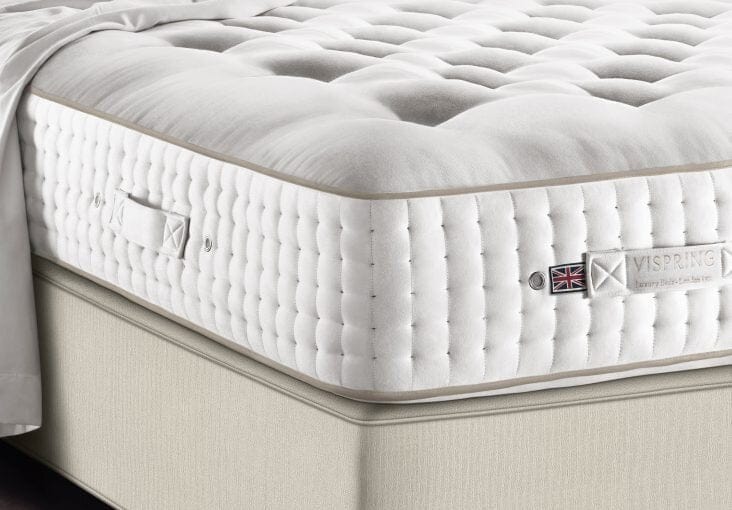 PARTNERS THE STATESMAN DIVAN
SIGNATORY SUPERB
The Signatory Superb's blend of the finest natural fibers envelops the body in a delicate cocoon, creating a luxurious sensation of well-being. A sumptuous mattress that combines exceptional support, outstanding climate management and delicious softness, for an unforgettable night's sleep.
PARTNERS THE STATESMAN DIVAN
MASTERPIECE SUPERB
The Masterpiece Superb combines outstanding support with the exquisite softness provided by a cocktail of the rarest and most exclusive fibers. Its three layers of springs, retained by five rows of genuine hand side-stitching, offer a responsiveness that is second to none.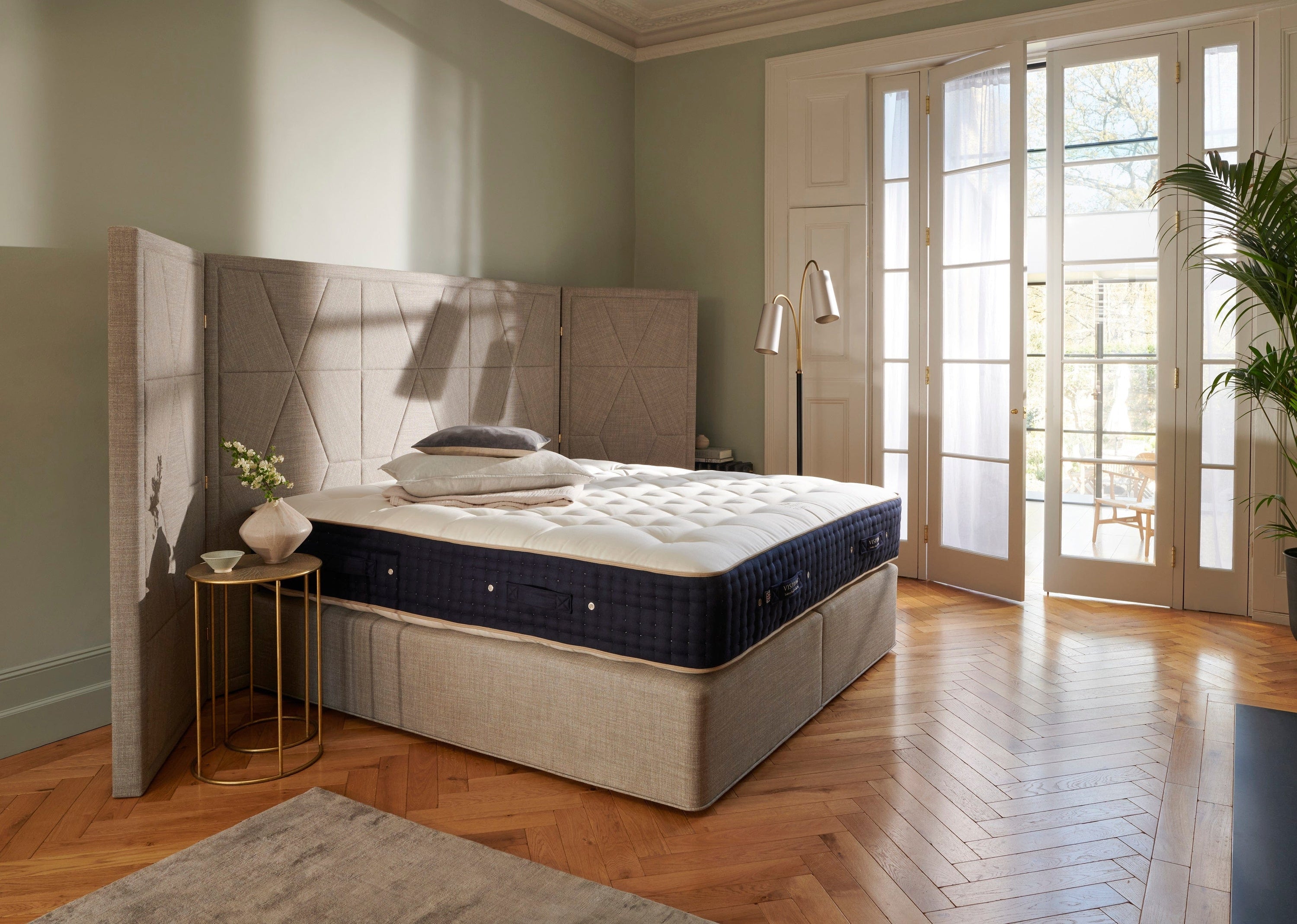 PARTNERS THE PRESIDENT DIVAN
DIAMOND MAJESTY
We proudly present the brand new Diamond Majesty mattress from Vispring – a renowned British heritage brand and home of bespoke luxury beds and mattresses. The most luxurious mattress in the collection, the Diamond Majesty was created using unrivalled expertise in mattress-making, with a unique combination of vanadium pocket springs and sumptuous fillings to provide the ultimate sleep experience.